29th April 2022
Thanks to the 'Conversations with Nick Conn' podcast for having me on to talk about ADHD.
4th April 2022
Thank you to the Counselling Directory and to Happiful Magazine for asking me to record a short video explaining how I work with sex and pornography addiction as part of their 'what's worrying you?' section of their website.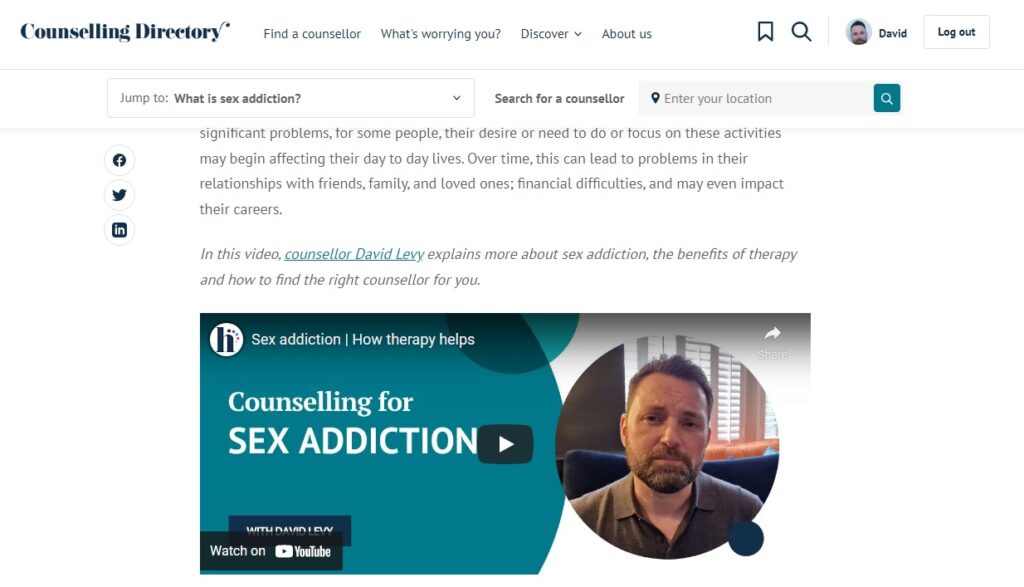 The article can be viewed at the Counselling Directory or directly on the Happiful Magazine YouTube page.
4th February 2022
The Counselling Directory have published my most recent article 'Why (I think) My Therapist Lied', a look at the therapeutic relationship, self-disclosure, and anger.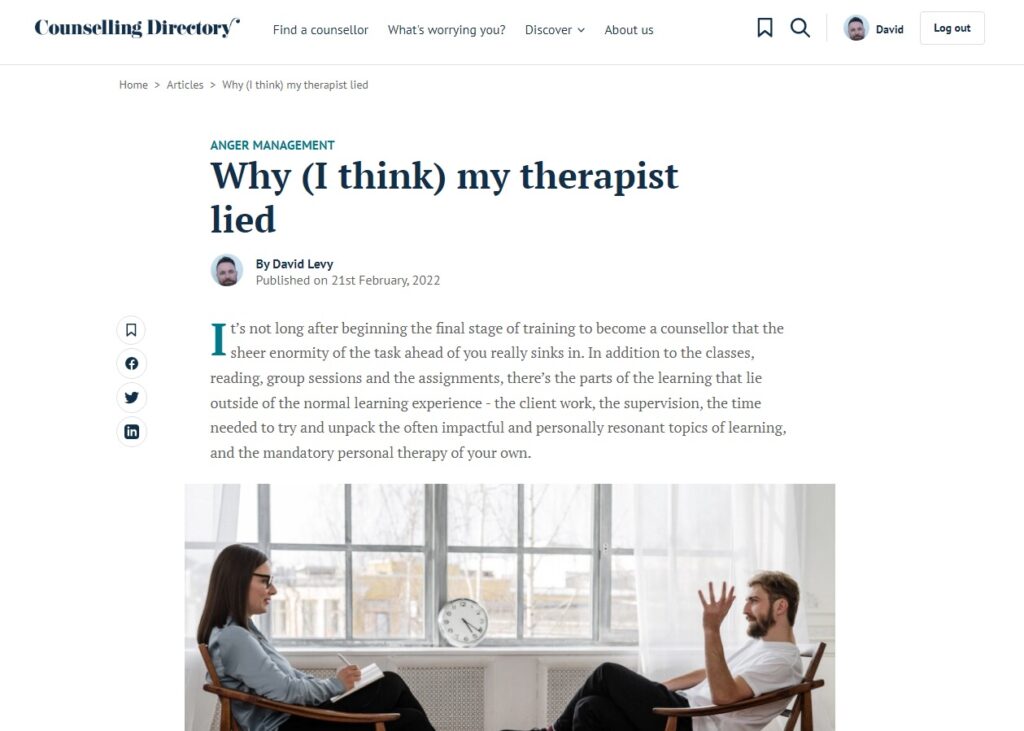 The article can be read on the Counselling Directory.
---
Archived articles are published via the Counselling Directory.
1st February 2022 – How to feel Good Enough
How being a perfectionist causes misery and the concept of being 'good enough'.
14th December 2021 – 'Eccentric Circles: The Secure Base and the Role of the Therapist'
A look at the unseen and sometimes unsaid parts of counselling, using a mathematical diagram as its point of reference.
13th July 2021 – 'An Emotional (not Christmas) Carol'
A therapeutic twist on a classic story as a character examines the building blocks of his life.
15th December 2020 – 'Reflections on Online Therapy and Lockdown'
A reflection on the forced changes to work during the COVID-19 lockdown using examples from two clients.
19th October 2019 – 'The Jigsaw'
A story which helps look at the reality and imperfections of the therapeutic process.
19th March 2019 – 'Are You Looking for Counselling for Somebody Else?'
A guide for those concerned about loved ones, or curious about the process of finding counselling for someone you know.