Main Content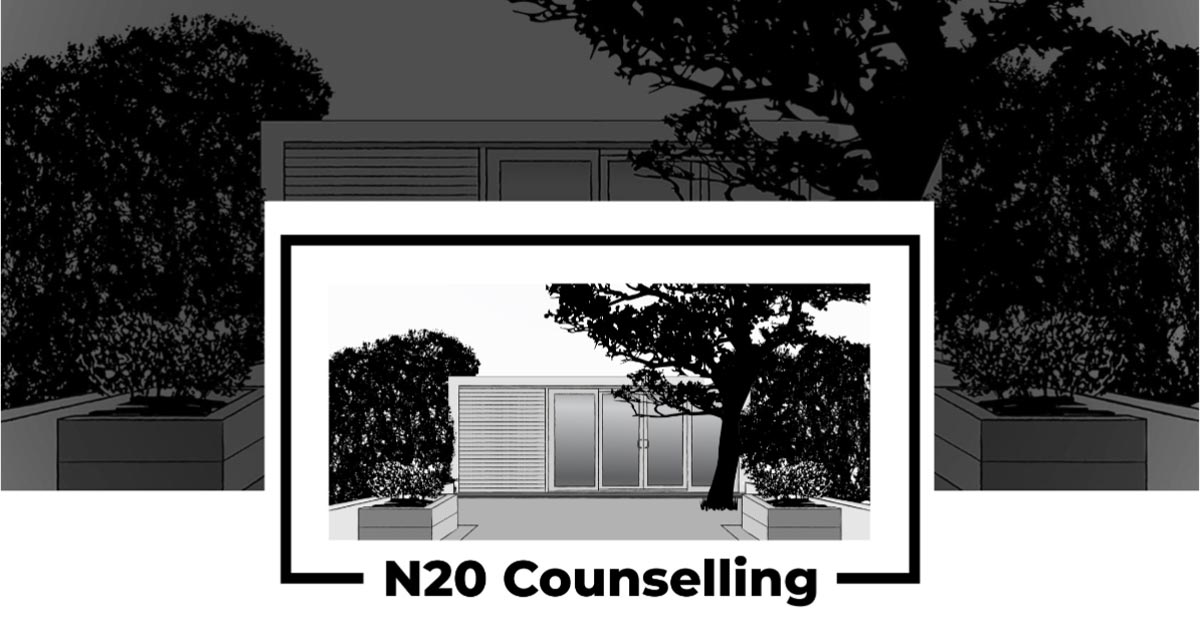 Welcome to N20 Counselling. My name is David Levy and on this website you'll find details about what counselling is and what it's for, the types of counselling I offer and details, about my qualifications and style of working.
The underlying principle of the kind of counselling I practice is that by having the freedom to discuss our feelings in a confidential, non-judgemental space, we gain understanding of our place in them and their roots, and this can lead to lasting change.
Counselling can help with depression, stress, anxiety, relationship or workplace issues, addiction, bereavement, or feelings of isolation or loneliness, among many others. Counselling may bring up difficult emotions and it may be that you experience things getting worse before they get better – this is a necessary part of the process and will improve as the counselling progresses.
On a personal level, I have been the fortunate beneficiary of good counselling myself, and know there is a marked difference between 'good' and 'bad' counsellors, 'good' and 'bad' ways of working, and those feelings of hopelessness, inevitability or going through the motions that often go with seeking help with mental health. My journey to this work began with a thought of "well if helped me, it can help anyone" and I firmly believe in the effectiveness of this kind of work when the partnership between counsellor and client works also.
Having been diagnosed with the condition myself in 2021, I now work closely with a major UK ADHD charity, and endeavour to work in a way which does not pathologise any protected characteristic such as sexuality, race, religion, disability, or gender identity or expression.
After an initial assessment, I offer clients short-term or ongoing weekly counselling sessions either online via Zoom, Skype, Microsoft Teams or Google Meet, or from my peaceful garden office in Whetstone, N20. I firmly believe that financial means should be no barrier to seeking help, and low-cost options are available to eligible clients.
Please feel free to explore the website and offer feedback, constructive or otherwise. The nature of my role means I am constantly looking for ways to be more inclusive and to ensure I express that inclusivity with the appropriate terminology. If you feel you have not been represented on this site, please feel free to contact me via email, call, text or WhatsApp.
David Levy MBACP
N20 Counselling
The next ADHD UK support group will take place on Thursday 3rd February 2022, with the following group to be held on Thursday 3rd March 2022 (TBC).
Groups are free to attend, but places must be reserved. For tickets, please go to the ADHD UK Store