Main Content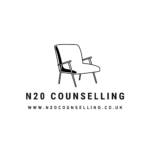 Welcome to my website. My name is David Levy, and I'm a qualified counsellor and sometime writer, and editor of quarterly mental health magazine 'The Frame'. Writing of mine has been published in Happiful Magazine and on the Counselling Directory website.
I addition to my private counselling practice, I often with clients with ADHD, having been diagnosed with the condition myself in my 40's. I have appeared as a guest ADHD expert on the 'Conversations with Nick Conn' Podcast, and twice monthly lead ADHD support groups for the charity ADHD UK.
In over 10,000 hours of client work, my practice has developed into two different strands, with this website predominantly focussing on my general counselling practice. Those seeking help for ADHD will find lots of information here, but may find my specialist ADHD website more helpful at www.adhdcounselling.uk. (please note this is currently under construction as of June 2022)
The underlying principle of the kind of counselling I practice is that by having the freedom to discuss our feelings in a confidential, non-judgemental space, we gain understanding of our place in them and their roots, and this can lead to lasting change.
Counselling can help with depression, stress, anxiety, relationship or workplace issues, addiction, bereavement, or feelings of isolation or loneliness, personality disorder, and many other conditions.
I have been the fortunate beneficiary of good counselling myself, and know there is a marked difference between 'good' and 'bad' counsellors, 'good' and 'bad' ways of working, and the feelings of hopelessness, inevitability, or going through the motions that often go with seeking help with our mental health. My journey to this profession came in the wake of my own positive experience and a thought of "well if helped me, it can help anyone", and I firmly believe in the effectiveness of talking therapy when there is a successful partnership between counsellor and client.
I endeavour to work in a way which does not pathologise any protected characteristic such as sexuality, race, religion, disability, or gender identity or expression.
After an initial assessment, I offer clients short-term or ongoing weekly counselling sessions either online or from my private garden office in Whetstone, London N20.
Please feel free to get in touch if you would like to book a consultation, or if you have any questions.
David Levy MBACP
N20 Counselling