Main Content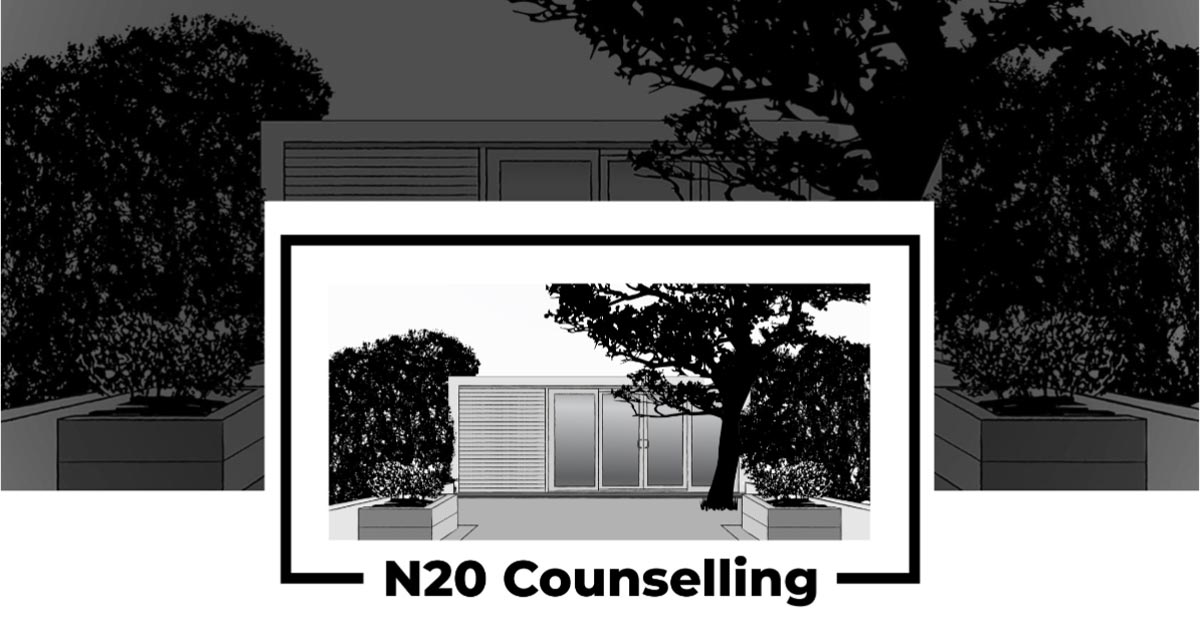 It's Good To Talk
Welcome to N20 Counselling. On this website, you'll find details about what therapy is and what it's for, the types of therapy I offer and details about my qualifications and style of working.
The underlying principle of counselling is that by having the freedom to discuss our feelings in a confidential, non-judgemental space, we gain understanding of our place in them and their roots, and this can lead to lasting change.
Counselling can help with stress, anxiety, relationship or workplace issues, addiction, bereavement, or feelings of isolation or loneliness. Counselling may bring up difficult emotions and it may be that you experience things getting worse before they get better – this is a necessary part of the process and will improve as the counselling progresses.
After an initial assessment, I offer clients short-term (12 sessions) or ongoing weekly counselling sessions from my peaceful garden office in Whetstone, N20. I firmly believe that financial means should be no barrier to seeking help, and low-cost options are available to eligible clients